Born: September 21, 1874 in Cheltenham, England
Died: May 25, 1934 in London, England (age 59)
Gustav Theodore Holst (born Gustavus Theodore von Holst) was the eldest of two children of Adolph von Holst and Clara Cox, née Lediard. He was an English composer, arranger, and teacher. He supported socialism and the cause of working people. Holst conceived the idea of The Planets in 1913, partly as a result of his interest in astrology and from his determination to produce a large-scale orchestral work.
On May 23, 1934, Holst opted to undergo an operation to remove a duodenal ulcer. The operation was declared a success, but it severely weakened his body. He passed away quietly and peacefully of heart failure on May 25, 1934. Holst's birthplace in Pittville, Cheltenham, is now a Holst Museum and is open to visitors.
Holst's works include over 100 Choral works including Folksongs and Hymns; over 25 Orchestral works; 8 Operas; 7 pieces for Band; 5 Concertante works; over 20 Chamber music pieces; 11 works for Piano; over 40 Vocal works for voice and piano; and 1 Film score.
Source: Wikipedia
You May Also Be Interested In…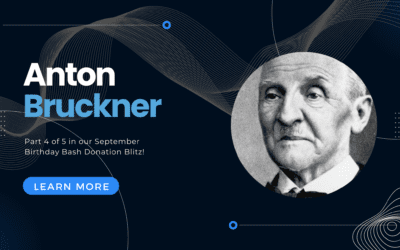 Born: September 4, 1824 in Ansfelden, Austria Died: October 11, 1896 in Vienna, Austria (age 72) Josef Anton Bruckner was the eldest of eleven children of Anton Bruckner Sr. and Therese Helm. Bruckner was an Austrian composer, organist, and music theorist best known...