Special Events
The Power of Music
Unite | Ignite | Illuminate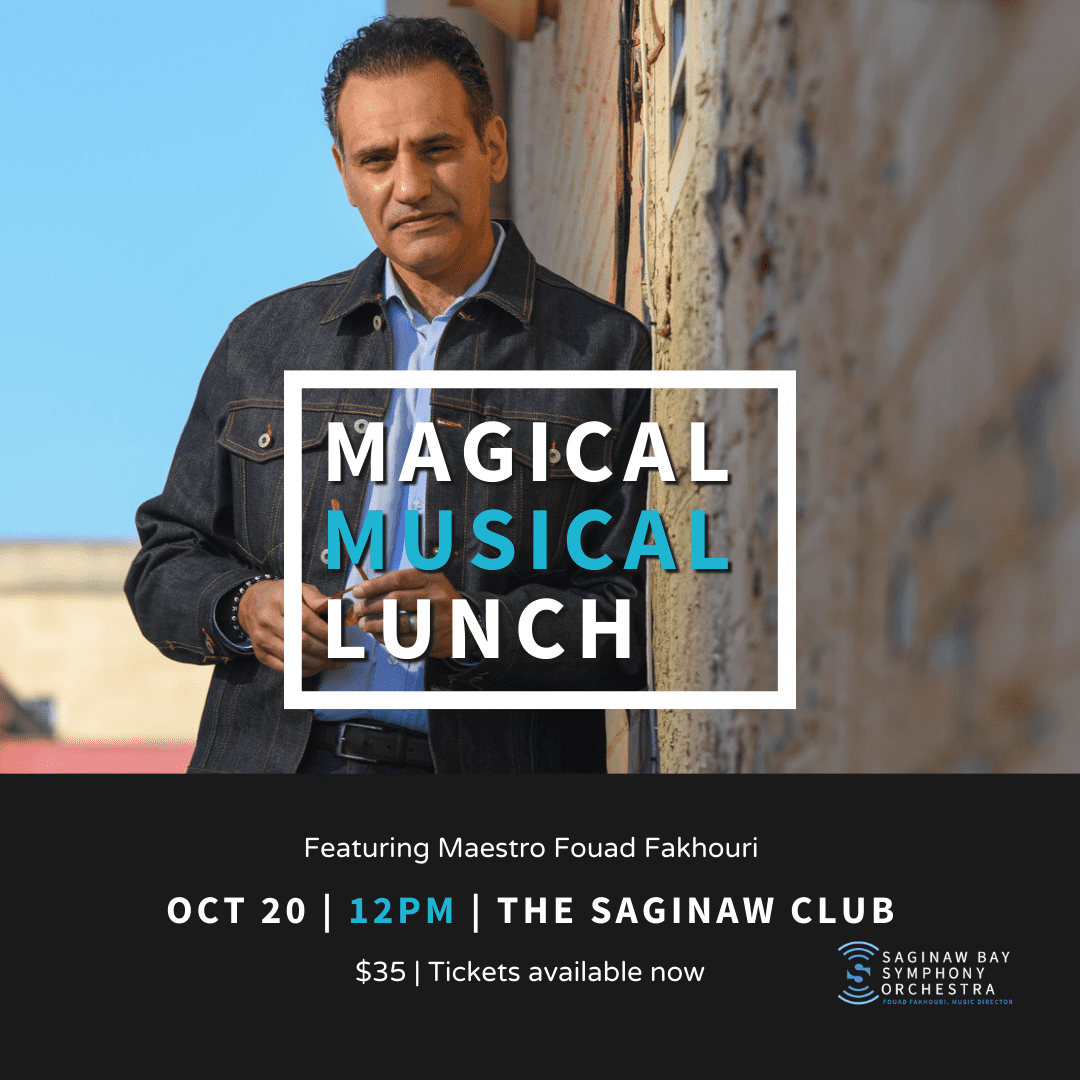 Magical Musical Lunch
Thursday, October 20, 2022
12:00 PM
The Saginaw Club
Our Magical Musical Lunches offer attendees the chance to mingle with the Maestro as well as any guest artists that may be featured in an upcoming concert! Guests will receive a preview of what they can expect of the upcoming concert as Maestro Fouad Fakhouri discusses his vision.

Your $35 ticket will cover entry and the cost of your delicious meal provided by the Saginaw Club.
219 N Washington Ave, Saginaw, MI 48607
201 N. Washington Ave. Saginaw MI 48607
No event found!
Want to be the first to know when we have a new event?
Joining our newsletter is the best way to stay up-to-date on concert information, the latest on our events and fundraisers, and more! It's quick and easy to sign up, and your information will always stay private,