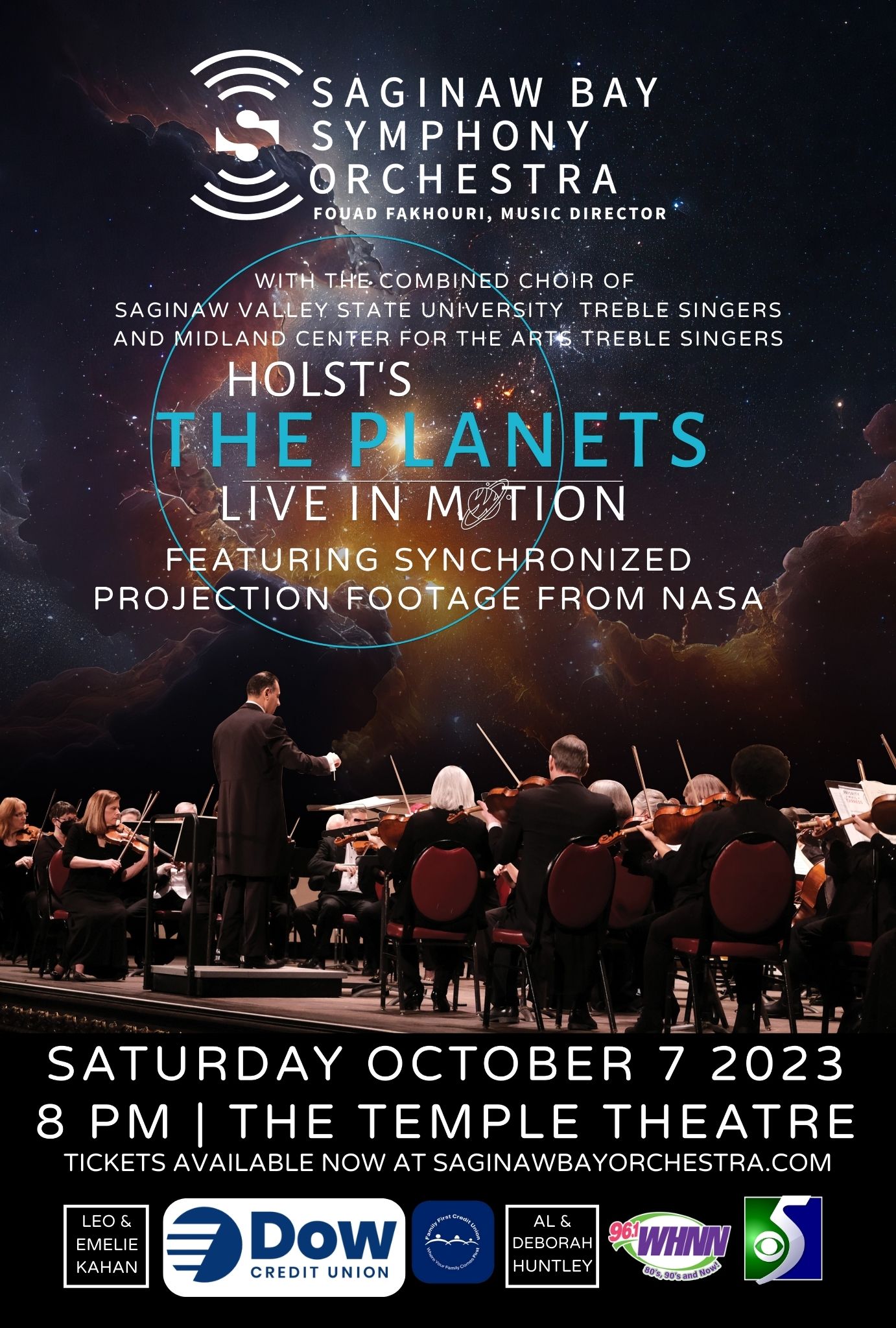 Holst's the Planets: Live In Motion
8:00 PM
The Temple Theatre
Journey through the cosmos from the historic Temple Theatre as Maestro Fouad Fakhouri conducts your  Saginaw Bay Symphony Orchestra in a space-themed concert featuring John Williams' Close Encounters of the Third Kind, Nielsen's Helios Overture, Rouse's Phaethon, and Holst's beloved The Planets, featuring a synchronized projection above the orchestra including footage from NASA.
Holsts The Planets – Live in Motion is made possible by Leo & Emilie Kahan, Dow Credit Union, Family First Credit Union, Al & Deborah Huntley, 96.1 WHNN and WNEMTV5news as well as the Michigan Arts and Culture Council and the National Endowment for the Arts.
Magical Musical Lunch: The Planets
12:00 PM
The Saginaw Club
Join us for the first Magical Musical Lunch of our 88th Season! Our Magical Musical Lunches offer attendees the chance to mingle with the Maestro, Fouad Fakhouri in advance of our season premiere. Guests will receive a preview of what they can expect from the upcoming concert as Maestro Fouad Fakhouri discusses his vision for the performance.
Your $35 ticket will cover entry and the cost of your delicious meal provided by the Saginaw Club.
This event is sponsored by Art Sample Home.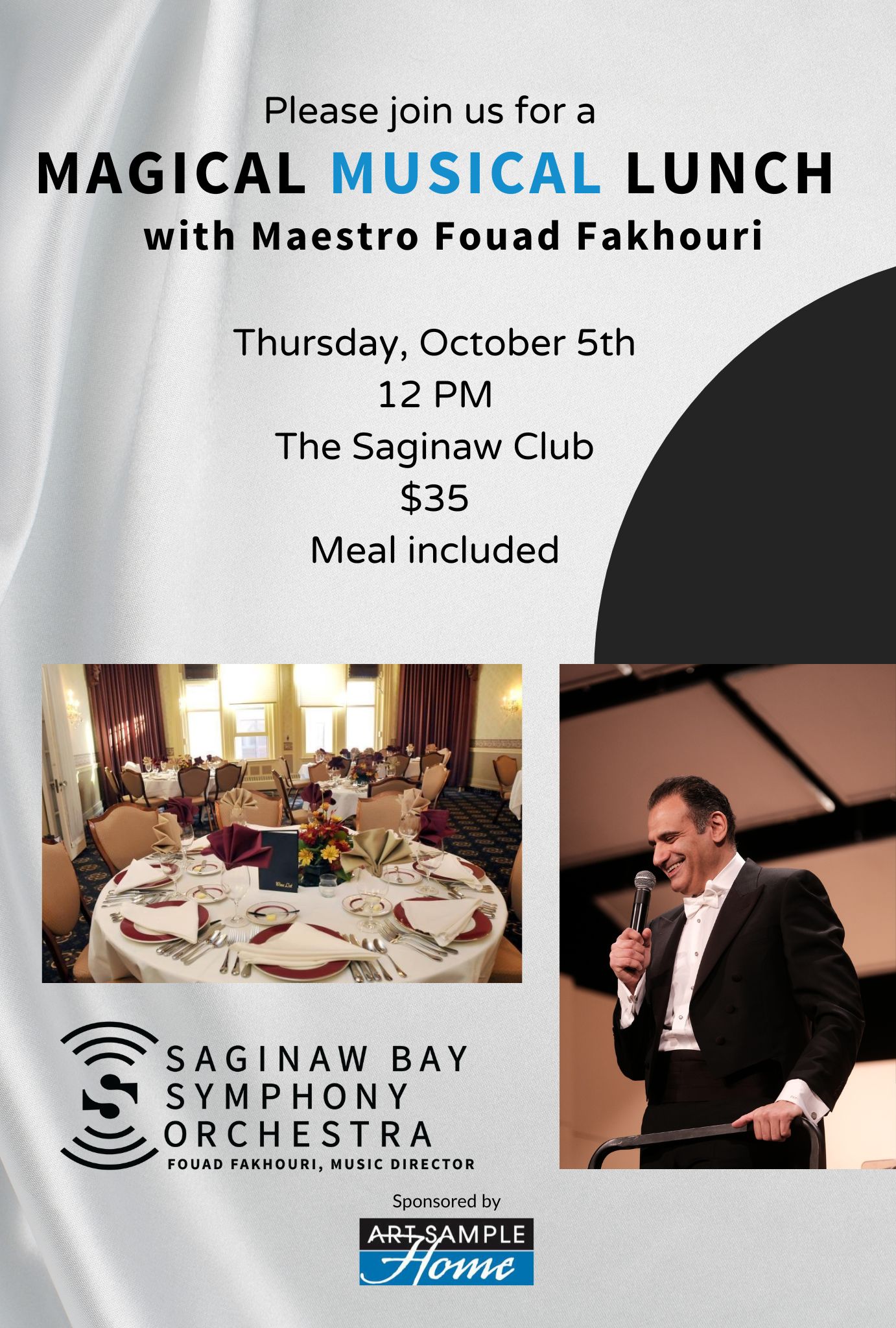 Embark on a Galactic Adventure
Discover a celestial lineup of concerts, companion events, pop-ups, and more! Explore our full calendar of concerts and events by clicking the link below.
Meet Our Music Director
Fouad
Fakhouri
With over two decades of international credits as a conductor and composer, Fouad Fakhouri is committed to actively engaging audiences through powerful artistic experiences. Known for his "musical accuracy" and "emotional intensity," his performances have been celebrated for their broad, dynamic and powerful interpretations, which go beyond the score to capture both the essence and spirit of music.