The Saginaw Bay Youth Orchestra
The Great Lakes Bay region's only community youth orchestra.
In Partnership with the Temple Theatre
Register Now
SBYO Calendar
SBYO
Youth

Orchestra
The Saginaw Bay Youth Orchestra is the Great Lakes Bay Region's only community youth orchestra serving the Region and the Thumb.
The SBYO is geared toward advanced middle & high school aged string players and high school wind, brass, and percussion players. It has members from Vassar to Mount Pleasant, from Unionville to Frankenmuth, and everywhere in between! Rehearsals are on Sundays from 2-5 pm at Saginaw Valley State University, Arbury Hall 102.
Membership in the SBYO is decided through an audition process and is open to all enthusiastic and hard-working young musicians throughout the Great Lakes Bay Region. SBYO follows the orchestral practice of auditioning for chairs that are open.
SBYO reserves the right to hold seating hearings at the beginning of each session in order to seat students appropriately within the section. The prescribed scale(s) and selected excerpt(s) are distributed at least one week prior to the hearing. When seating hearings are scheduled, all students are required to play privately for a 2-to-3-member committee; non-adherence to this policy may be terms for dismissal.
Audition for concertmaster (violin) is held in the fall of each season. Selected excerpts are distributed via email on the Monday prior to the audition. Students may be asked to play a short solo of their choosing. This blind audition is heard by the conductor(s) and available string specialists.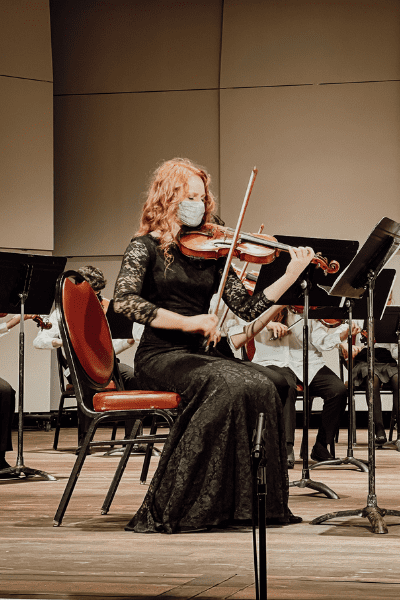 Our
Mission
The mission of the Saginaw Bay Youth Orchestra is to provide a rich and rewarding educational experience for students wishing to expand their knowledge of music.
Our
SBYO

Specialists

Don Belcher
Brass Specialist/Librarian/SBYO manager

Roderick Bieber
Conductor and Violin

Dr. Norm Wika
Co-Conductor & Brass Specialist


Ruth Ann Olorunlowo
Violin Specialist/SBYO Administrator


Mary Demand
Bass Specialist


Mike Curtiss
Percussion Specialist


Katie Mueller
Woodwind Specialist

Shelby Mott
SBYO Intern

Jeffrey Fisk
SBYO Intern

Audition Guidelines
A Google Drive link containing the guidelines for SBYO sections.
Audition Excerpts
A Google Drive link containing the audition excerpts for SBYO sections.
The SBYO Handbook
The Saginaw Bay Youth Orchestra Parent/Student Information handbook.
INVEST IN YOUR YOUTH ORCHESTRA
Students have the opportunity to work under the direction of a professional conductor and participate in performances within an organization of peers with a similar interest. We all love the SBYO! Please consider donating to the SBYO scholarship fund.