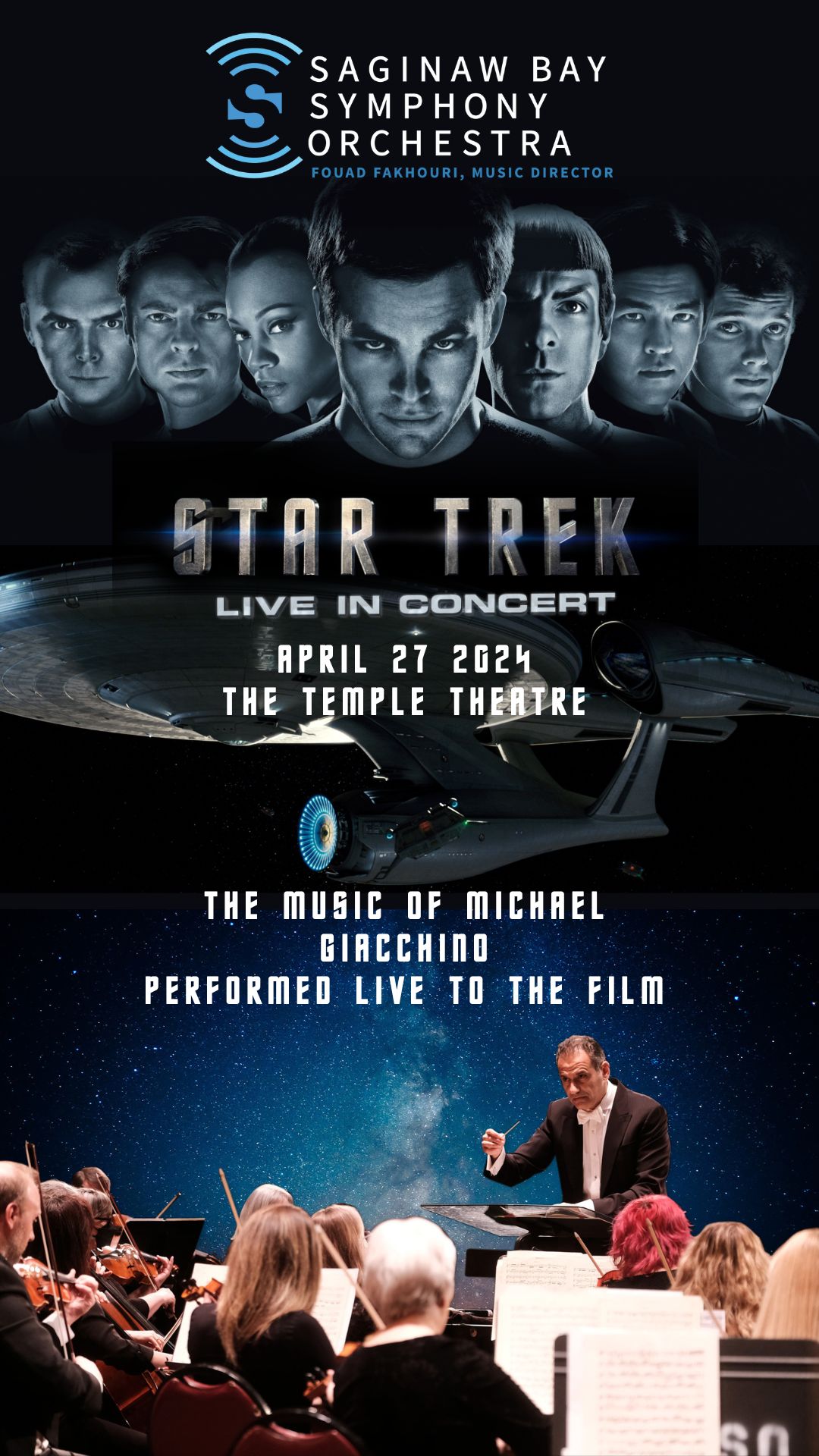 STAR TREK (2009): THE FUTURE BEGINS
Go where no one has gone before. Experience J.J. Abrams' Star Trek film in The Temple Theatre with your Saginaw Bay Symphony Orchestra playing the film score by Michael Giacchino live to the film, conducted by Maestro Fouad Fakhouri.
Tickets are available through the Temple Theatre box office, or by clicking this link.