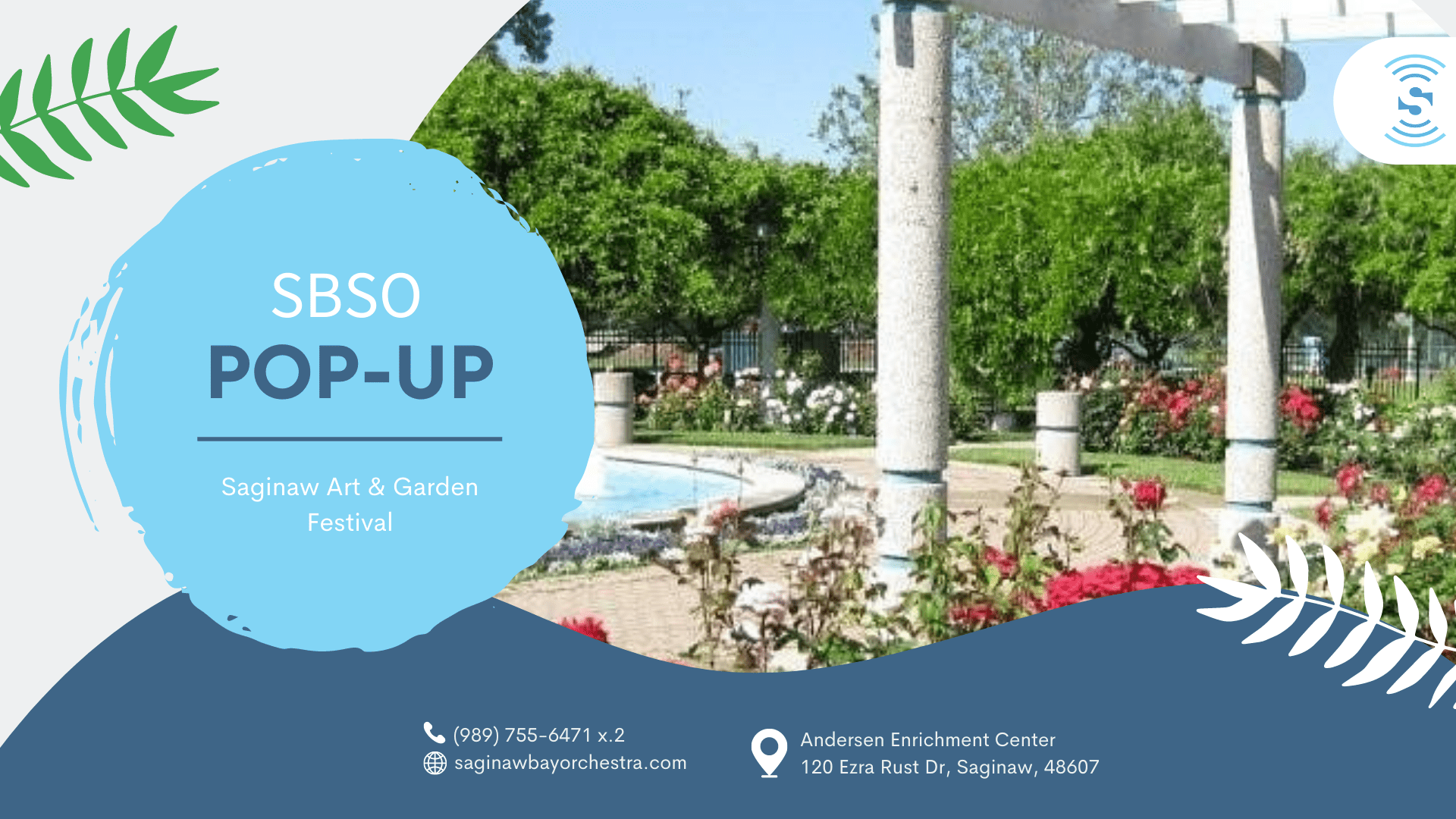 Saginaw Art & Garden Festival: Pop-Up Performance
Join the SBSO for two pop-up concerts at the Saginaw Arts and Garden Festival! Organized by the Saginaw Arts and Enrichment Commission, the summer art fair and garden extravaganza draws hundreds of art and garden aficionados from around the state to the Lucille Andersen Memorial Garden in early June during the first blooming of the roses. The day's festivities include an art fair, garden vendors, gardening demonstrations, silent auction, picnic lunch and their famous homemade strawberry shortcake!
There will be two performances; one at 10:30 AM, and another at 1:30 PM.