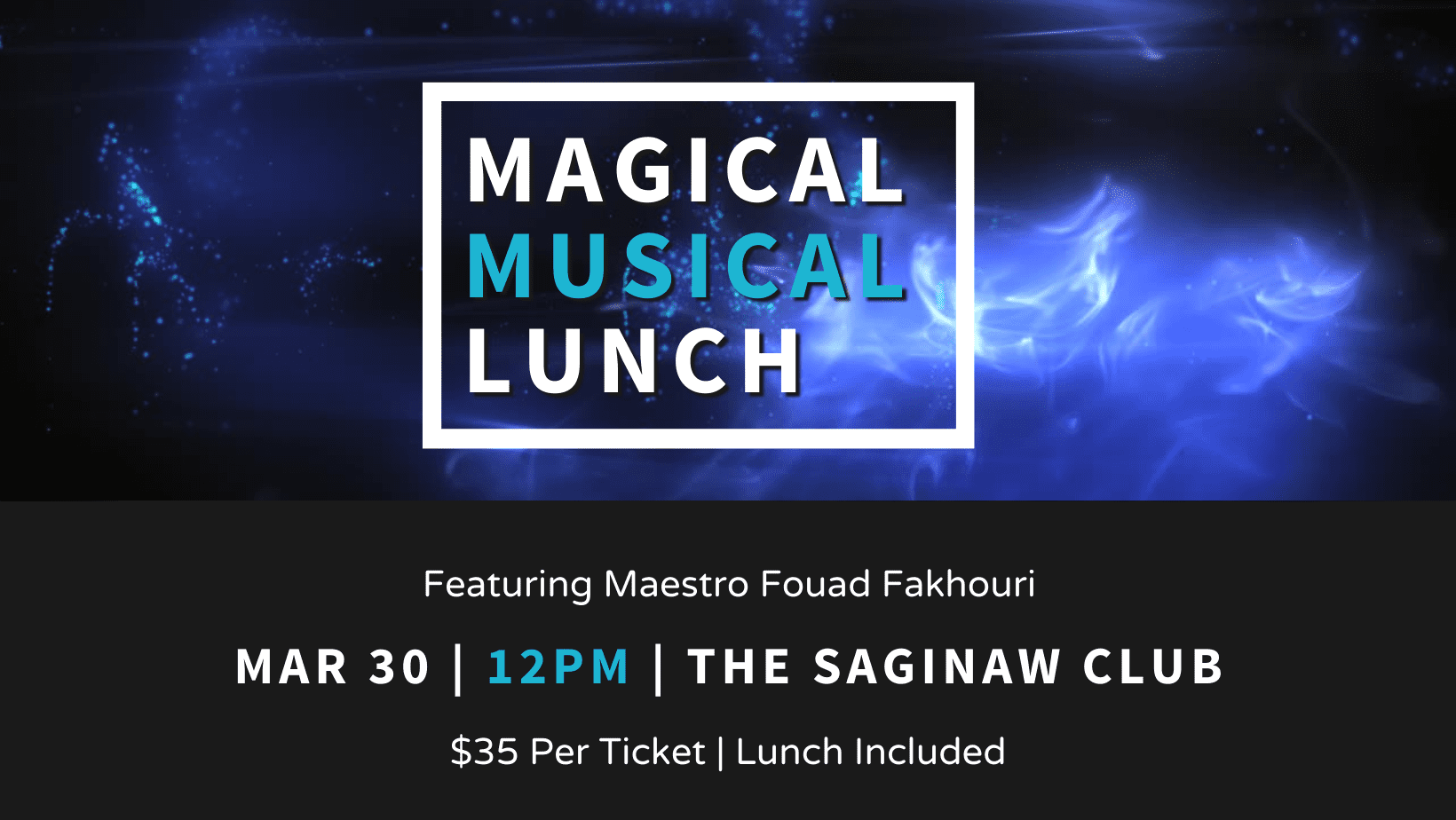 Magical Musical Lunch: Beethoven's Immortal 5th
We're back with another Magical Musical Lunch, in advance of 'Beethoven's Immortal 5th', our season finale. Our Magical Musical Lunches offer attendees the chance to mingle with the Maestro, Fouad Fakhouri. Guests will receive a preview of what they can expect from the upcoming concert as Maestro Fouad Fakhouri discusses his vision for the performance.
Your $35 ticket will cover entry and the cost of your delicious meal provided by the Saginaw Club.
To purchase tickets,

CLICK HERE

or call the office at (989) 755-6471 ext. 2